Chiropractor William Dearingers D.C.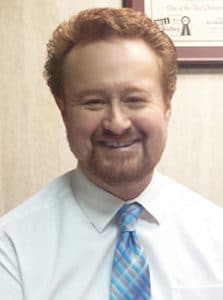 Dr. William Dearinger was born and raised in Seattle, Washington. As a teenager he received his Eagle Scout award and the "On My Honor" and "Duty to God" religious awards. He served his community for two years as a volunteer member of the Snohomish County Mountaineer Search and Rescue team. From 1985-1987 he volunteered to serve a Spanish speaking mission for his church.
Dr. Dearinger completed 4 years of Zoology-premed undergraduate instruction at Brigham Young University in Provo, Utah. There his interest in people and cultures allowed him to be one of two hundred students selected to participate in a four month travel study to Greece, Turkey, Israel, and Egypt. While at BYU he served as a Human Anatomy lab instructor and tutor.
Dr. Dearinger attended Palmer College of Chiropractic in Davenport, Iowa where he completed four years of professional instruction. In addition to the required curriculum he received certification in advanced spinal biomechanical engineering, low force adjusting techniques (Activator Methods), and Physiotherapy. He also received seminar instruction in TMJ dysfunction. He has taken numerous post-graduate studies, including an extensive training and certification program in the diagnosis and treatment of traumatic automobile spinal injuries.
While attending Palmer College of Chiropractic, Dr. Dearinger completed his Bachelor of General Science degree with a minor in Spanish. After completing a one year internship in the Davenport area clinics he received his Doctor of Chiropractic Degree in 1995.
Dr. Dearinger is a diplomate of the National Board of Chiropractic Examiners. He is also a member of the Central Washington Chiropractor's Society.
Dr. Dearinger, his wife Cara-Donne, his daughters Rachel, Kiera, Natalie, and his two sons Shane and Corbin are glad to be living in the great sunny Yakima Valley.
---
Chiropractor Christopher Draney D.C.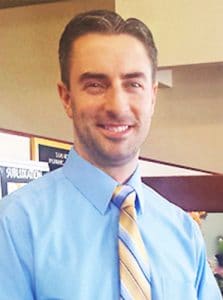 Dr. Christopher Draney was raised in Pasco, Washington. He loved playing sports when growing up. At the age of fourteen he received his Eagle Scout award. In high school he competed in cross-country and track. After high school he served a 2-year full time mission in Peru, where he also learned to speak Spanish.
Upon returning home from his mission, Dr. Draney graduated from Columbia Basin College and the University of Washington. He then attended Logan College of Chiropractic, where he received a Bachelor of Science degree in Life Sciences and his Doctor of Chiropractic Degree. During his time at Logan, Dr. Draney took some extra courses to earn a master degree in Sport Science and Rehabilitation. After graduating from the chiropractic program, Dr. Draney completed an internship at Elite Sports and Spine in Seattle, Washington for his master degree.
Through his educational experience, Dr. Draney has learned that, depending a person's situation, chiropractic care combined with rehabilitation can be more beneficial and long lasting than one or the other.
Dr. Draney has been certified by the National Board of Chiropractic Examiners, passing the board exams for parts I, II, III, IV and Physiotherapy.
He is a member of the American Chiropractic Association, as well as the Washington State Chiropractic Association, receiving news from both to help keep him informed and up to date in the profession.
Dr. Draney enjoys spending time in the outdoors, playing most sports and spending time with his wife and kids.
---
Chiropractor Mark Riomondo D.C.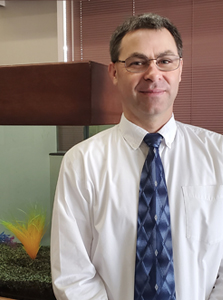 Dr. Riomondo is the newest member of our team, joining Yakima & West Valley Chiropractic Centres in 2018.  He brought with him unique experience in the Cox Flexion distraction technique.  His also utilities Diversified technique, a drop Thompson adjustment table, and instrument adjusting.
Dr. Riomondo earned his Doctor of Chiropractic degree at Northwestern Health Sciences University in 2010.   He is nationally certified by the Board of Chiropractic Examiners, passing the board exams for parts I, II, III, IV and Physiotherapy.
His expertise in Cox technique has provided numerous patient amazing relief from their low back disc conditions.
Outside of the office, Dr. Riomondo enjoys taking educational trips and hiking with his wife and children.
OFFICE HOURS
---
Monday
7:00am - 7:00pm

---
Tuesday
7:00am - 7:00pm
---
Wednesday
7:00am - 7:00pm
---
Thursday
7:00am - 7:00pm
---
Friday
7:00am - 7:00pm
---
Saturday
9:00am - 12:00pm