Chiropractor Yakima and West Valley WA
Yakima & West Valley Chiropractic Centres are conveniently located with two locations in the Yakima Valley. With four dedicated Chiropractors on staff, we are the largest chiropractic group in Central Washington.
Serving the Yakima Valley since 1983, we have been fortunate enough to work with our patients to bring safe and effective pain relief to our community.
Treating injuries, falls, auto accidents, pain, joint problems and migraines; many patients are surprised to learn all our Chiropractors can help with.
We look forward to working with you on your journey to healing and wellness.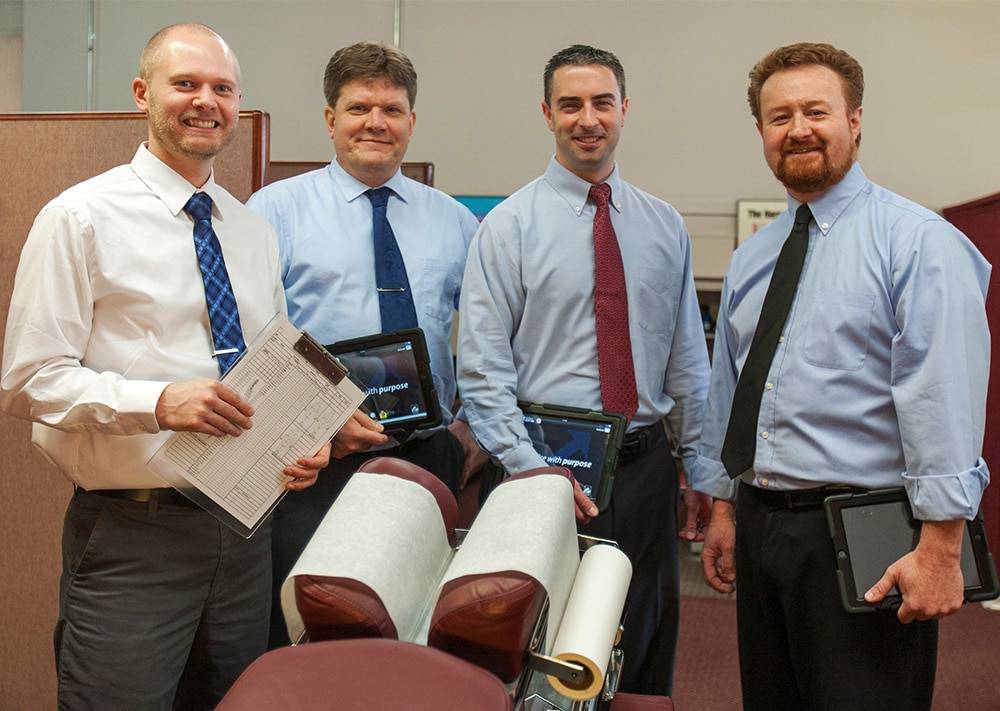 Yakima and west valley Chiropractic Centre
Chiropractic Care in Yakima Valley
The Yakima & West Valley Chiropractic Centres are located in two separate clinic locations in the Yakima Valley and is one of the largest chiropractic groups in Central Washington.
The Yakima Clinic is at 2508 West Nob Hill Blvd in the Nob Hill Plaza. The West Valley clinic is located about four miles west of the Yakima Clinic in the Meadowbrook Mall.
Both clinics are open with early morning and evening appointments available. The Yakima clinic is open 7:00 a.m. to 7:00 p.m. Monday through Friday and Saturday mornings. Same day appointments are always available, as well as emergency care appointments. Our West Valley clinic is open 9:00 a.m. to 6:00 p.m.
Depending on the patient, there are several different chiropractic techniques from which to choose. Patient preference, physical condition, exam findings, and doctor experience help to determine which technique would be most effective. Some of these techniques include: manual (hands on), drop table, and instrument adjusting or a combination of these. Many patients have an idea from past experience of what works for them and we strive to work within their comfort level.
The Education of a Chiropractor
Most patients don't realize how much schooling chiropractors in Yakima have to go though before they can start practicing? Chiropractors are held to some of the most intense educational requirements of any health profession. In fact their schooling requirements are very comparable to that of medical practitioners. After completing a heavy emphasis of basic sciences in and undergraduate program, potential chiropractors may be accepted into a four year chiropractic college. During that time they do extensive course work in the areas of:
Anatomy
Physiology
Public Health
Microbiology
Pathology
Biochemestry
Chiropractic Philosophy and Practice
Chiropractic Diagnosis
Adjusting Methods
Nutrition
X-Ray
Are you curious to know if chiropractic is the right treatment for you? Please do not hesitate to call our team of dedicated professionals at Yakima West Valley Chiropractic Centres in Yakima. Chiropractic care coupled with our outstanding, caring team can produce incredible results. Take advantage of our services today and take control of your health. Our team is here to help you today.